Local Community Events
Community Paper Shredding and Recycling Event!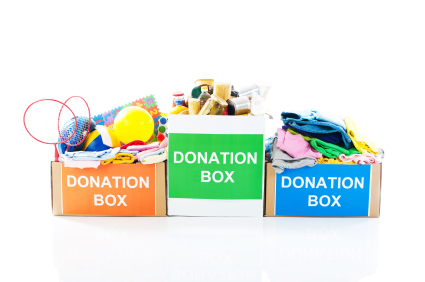 May 19, 2012 10:00 a.m. – 2:00 p.m.
Rock Creek Regional Park – Lake Needwood
Picnic Area 3
15850 Beach Drive
Rockville, MD 20855
June 10, 2012  10:00 a.m. – 2:00 p.m.
Albert Einstein High School
11135 Newport Mill Road
Kensington, MD 20985
Free Secure Shredding
Free Local Shredding Company
Drop Off Hours
Monday-Friday 8:30 am-3:00 pm
Donate Your Stuff
Books
Books for America: Accepts books, DVDs, CDs, audio books, and laptops to fill the shelves of Washington, DC libraries, schools, prisons and shelters. Drop-off and home pick up are available. Visit their website at Mon, Fri, & Sat 10-6; Tue – Thu 10-9; Sun 11-5 at 1417 22nd Street, NW (22nd & P) Washington, DC 20037, or call 202.835.2665.
Reach Out and Read Washington, DC: Accepts gently used children's books in order to help promote literacy and develop an early love of reading.  Books for preschool children are in high demand.  Books with a violent content, religious or a sensitive nature, encyclopedias and text books are not accepted.  Located at 1612 K. Street NW, Suite 300 Washington, DC 20006, or call 202.331.0141.
Books for Africa: Partners with non-governmental organizations (NGOs) in Africa to ship sea containers of about 22,000 donated books. Books for Africa ships only high-quality books that are relevant to African students. Providing mostly donated text and library books, and they also accept reference materials such as encyclopedia sets, atlases, and dictionaries.

Household Goods and Furniture
American Rescue Workers Washington DC Corp: Accepts household goods, housewares, linens, clothing, shoes and more.  Drop-off is available in store Mon – Fri 8:30am-4:30pm; Sun 8-1 at 716 Ritchie Road, Capitol Heights, MD 20743, or call 301.336.6200 for pick-up.
Donation Town: Accepts household goods and furniture in good repair. This online directory for charities allows the user to find a charity that will provide a free pick up of donated items.  Visit their website to schedule a pick up time and place from a local charity.
Goodwill of Greater Washington: Accepts housewares and furniture in good repair. Drop-offs and home pick-ups are available. Visit their website to locate a donation center or call 202.715.2633 to schedule a pick-up time and date.  All in home pick-ups must include a minimum of eight pieces of assembled furniture and must be schedule three months in advance.  Additional restrictions can be found on website.
My Sister's Place: Accepts new items for use in their residential programs for battered women and children residing at My Sister's Place.
Salvation Army: Accepts housewares, furniture, and clothing items in good repair.  Pickups are available. Visit their website or in store at 6528 Little River Turnpike Alexandria, VA 22312 or 3304 Kenilworth Ave., Hyattsville, MD 20781 and via phone in Virginia at 703.642.9270 and in Maryland at 301.403.1704.

Articles of Clothing
DC Coalition for the Homeless: Accepts clothing and other household items. Visit their website or contact via phone at 202.347.8870.
Dress for Success, Washington, DC:  Accepts only women's business suits. They are aimed at promoting and supporting the economic independence of disadvantaged women by providing them with professional attire.  Drop-offs are accepted on Fri 10-3; every fourth Sat 10-1 in store at 101 Q Street NE, First Floor, Washington, DC 20002, or contact via phone at 202.269.4805.
Suited for Change: Accepts women's business accessories and clothing.  They help low-income women increase their employment, and job retention potential, to contribute to their economic independence.  Visit their website or store at 1000 Vermont Avenue NW, Suite 420, Washington, DC 20005 or call 202.293.0351.
Cell Phones
Staples: Office supply stores will accept your working technology devices in exchange for a store eGift Card.
Sprint Project Connect: Will accept your wireless phones, batteries, accessories and data cards no longer being used. To recycle your wireless device, pick-up a free postage-paid envelope at any Sprint store nationwide.
HopeLine® from Verizon goes to work in the community by turning no-longer used cell phones into support for domestic violence victims and survivors.
National Coalition Against Domestic Violence: Receives a portion of the monies that come from the sale of refurbished cell phones to support programs that help stop violence in the home.
Eliminate Junk Mail and Unwanted Calls
To eliminate prescreened offers of Credit and Insurance:  To opt out for five years or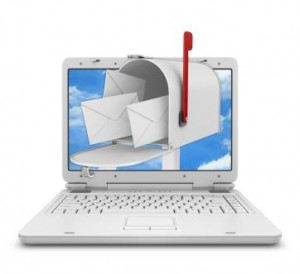 permanently: Call toll-free 1-888-5-OPT-OUT (1-888-567-8688) or visit www.optoutprescreen.com
Do Not Call Registry is a free, easy way to reduce the telemarketing calls you get at home.  To register your phone number to get information about the registry, visit www.donotcall.gov or call 888-382-1222 from the phone number you want to register.
The Direct Marketing Association's (DMA) Mail Preference Service (MPS) let you opt out of receiving unsolicited commercial mail from many national companies for five years.  To register with DMA's Mail Preference Service, go to www.dmachoice.org.
The DMA also has an email Preference Service (eMPS) to help you reduce unsolicited commercial emails.  To opt out of receiving unsolicited commercial email from DMA members, visit www.dmachoice.org.