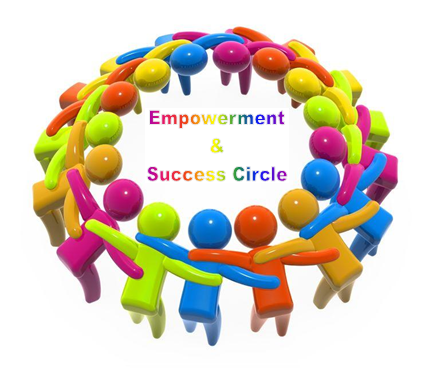 Liz's Empowerment and Success Circle is a group support circle for Christian business women who have a sincere desire to lead a more balanced work and home life. This dynamic group of business women meet monthly to help you get the most out of your private organizing and mentoring sessions with Liz.
Meetings are packed with biblical based information to help you immediately simplify and organize your lifestyle based upon the Word of God. If you are not yet one of Liz's mentoring clients these informative teleconferences will help, by providing access to great information and resources. The Empowerment & Success Circle meetings give you opportunities to engage with other Christian women, who are entrepreneurs and business owners setting goals to live simpler, more organized lives. 
Membership Benefits
Empowerment & Success Circle members meet regularly each month via teleconferencing.
45 minute calls plus 15 minutes Q&A session
Receive class agenda and overview with handouts two days before scheduled class.
Receive recording of all teleclasses to listen to on your own time.
Receive your recording within 24-hours if you miss a class, no problem.
Q&A portion of the call is interfaced with Twitter or you can submit your question over teleclasses system during live classes.
Get answers to your specific organizing questions on the spot.
A different topic each month to support your growth and personal development.
Finally have peace of mind by eliminating stress and finding more time in your day.
Experience personal growth that is both fulfilling and purposeful.
Learn time management techniques that help strengthen your spiritual growth.
Learn to get fast results using new organizing principles that are simple and easy to implement.
Stay focused on getting organized between group meetings by receiving Liz's organizing tip of the week, sent directly to your smart phone.
Learn fresh new organizing techniques from guest experts who will bring a specific expertise and point of view to the organizing and personal development process.
Receive chances to WIN Free PRIZES at our Twitter and Facebook parties, all while learning fresh ideas about how to Get Organized, Simplify Your Life and Glorify God.
Get exclusive access to new reference materials that include the simple to follow organizing project guidelines that make your organizing projects easy to tackle.
Get exclusive access to brand new organizing calendars and planning checklists.
Share and receive encouragement as you learn from other Christian women within our network.
All of the above is offered for the one-time introductory price of $157.00 for a 6-month membership, so why wait?  Click the button below to join us.