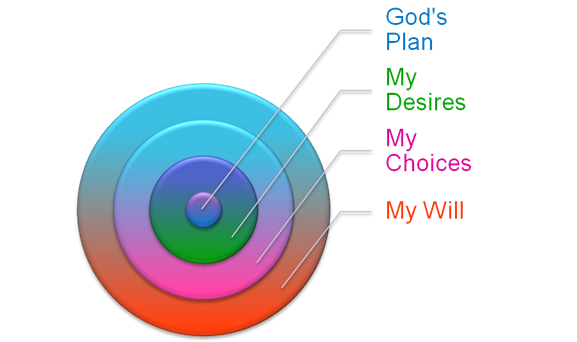 Many Christian women spend the majority of their lives somewhere between the pink and orange zones.

Do you worry about the future; hoping for answers searching for more?


How do I reach the blue zone?


Why am I so unhappy with my life?


If this is you, why spend another night wondering if you'll miss out on living your authentic self and never accomplish God's plan for your life?


I believe every woman should live in her "Brilliant Zone"




and we will work together to get you there.

Liz's MENTORING PROGRAM accommodates a limited number of private clients who work personally with Liz one-on-one to discover the steps necessary to achieve their dreams.

Liz's mentoring program participants will receive benefits, learn to regain control of daily activities and develop a system for having what really matters. Liz helps you create your own customized plan of development which will be your step-by-step goal planning guide to help you navigate your way toward your ideal life. Happiness is in the center of the will of God. If you want to find definite direction and discover your passion and pursue it, then this program could be right for you. Not knowing what to do to accomplish your life's purpose is disheartening, but you can turn it around.  Unlock your enthusiasm and find the encouragement you need to keep you motivated and make progress toward fulfilling your heart's desires.
Here is just a portion of what we explore in our mentoring sessions:



• Ways to overcome what's blocking you from accomplishing your dreams
• How to get things done without sacrificing what's important
• What it takes to eliminate stress and start enjoying your life again
• How to start having a devotional life that you're excited about
• What your God-given passion is and how to use it to bless others
• Find fulfillment by achieving your
long and short term goals
• Find adventure in life without being afraid to go for your dreams
• Experience freedom that comes from overcoming your fears and doubts

Spiritual Clutter is real and you need to put an end to the things that are holding you back from achieving God's will.  These are the relationships, habits and hang-ups that create distractions and choke out the WORD.  Learn to overcome and conquer those things that are hindering your progress like:
Having a disorganized and inconsistent prayer life
Self-sabotaging behaviors such as procrastination and perfectionism
Being burdened by past bad choices and unfortunate disappointments
Confusion about how to deal with challenges and eliminate obstacles
There is hope and a way out. Liz's step-by-step Let's Get It Together Empowerment System is a scripturally based approach to help you identify your personal strengths, weaknesses, opportunities and mitigate threats.  Your private mentoring sessions are tailored to meet you where you are today but designed to help you achieve your dreams for tomorrow.
" For I know the plans I have for you," declares the LORD, " plans to prosper you and not to harm you, plans to give you hope and a future."  ~Jeremiah 29:11   
Discover the AUTHENTIC YOU and find the fulfillment you've always wanted to have.
Happiness and peace is found in the will of God.  It's not a secret that someone has to go up to heaven and bring down. It's near you; it's in your heart. In our one-on-one sessions, you will uncover how to make some simple adjustments to shut out all those voices in the world and hear from God.
You'll get complete access to Liz's resource materials which are designed to help you build momentum and inspire you to follow your heart and fulfill the amazing call God has placed on your life.
Mental Clutter is not just in your head; it is real and can cause depression, stress and confusion.  Learning how to focus on what matters most and utilize your TAGS: talent, abilities and gifts is another step in your journey toward discovering God's Plan for your life.
Your IMAGINATION is a gift from God.  Uncover the real truth about the GIFT of imagination and learn how to leverage the POWER of your imagination to propel you toward your destiny.
· Set Smart Goals
· Develop Strategic Plans
· Create a Vision Board
· Structure Your Focus
And the LORD said, "Behold, the people is one, and they have all one language; and this they begin to do: and now nothing will be restrained from them, which they have imagined to do."  ~Genesis 11:6
Every good gift and every perfect gift is from above, and comes down from the Father of lights, with whom there is no variation or shadow of turning.  ~James 1:17
 Liz will stand in agreement with you and help you move forward to finally:
Realize the POWER of God in You, by discovering your AUTHENTIC self
Simplify your life, say good-bye to old EXCUSES that clutter and distract
Visualize your purpose, harness the POWER of your IMAGINATION
Physical Clutter is a great source of frustration for many women. You have shoe collections, hobby collections, panty collections and mementos that you just can't let go of.  Often when you keep collecting an endless assortment of things it's a clear indication of an inward condition. No one wants to get rid of great stuff that they spent good money for, but having too many possessions is an unhealthy and extremely complicated way to live.
For where your treasure is, there will your heart be also.  ~Matthew 6:21
Put an end to feeling isolated and overwhelmed amongst all the clutter.
Liz will help you determine the root cause of all the physical clutter.  It could be something as simple as time management or as complex as fear of loss or rejection.  Learn to recharge your battery by organizing your environment. So you've heard it before… "God has a plan for your life."  It's true, but the only way to change things is to find out what you don't understand and rise above those hidden fears that hold you back.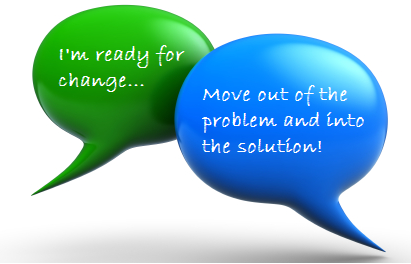 Start feeling positive about your choices again!

Chart out a path that you really feel good about following!

Get excited about the future again!

Begin to breathe, because you are no longer overwhelmed by the clutter!


[css3_grid id='mentoring']