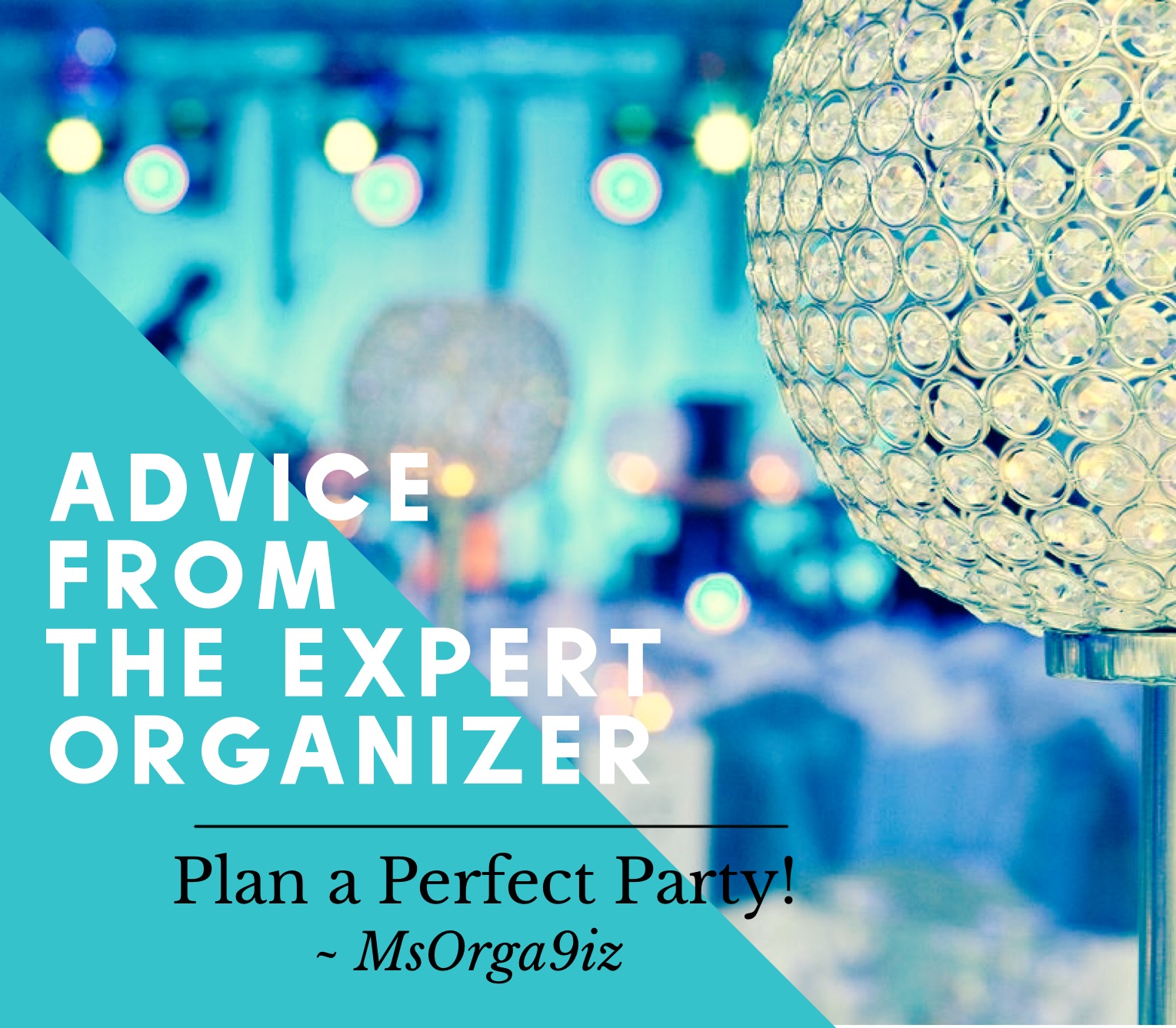 How to Plan the Perfect Party
1. The invitation sets the tone for the party.
The right invitation is a key ingredient in planning the perfect party because it lets your guest know what to expect, like appropriate attire, theme and other important details. If they know what to expect your guest will feel at ease hence have a more enjoyable evening.
2. The guest list can make or break a great party.
Consider each guest's commonality with the next and make certain you invite people who will mix and mingle well with each other. Spouses and other attendees will help spice things up. So don't be concerned with everyone having too much in common. But bare in mind people are most comfortable with others, when they have more things in common.
3. Organization is critical.
By being organized you will avoid the need to run around preparing, serving and problem solving. If you are organized you will have lots of time to socialize and enjoy your guest. It's embarrassing to have to send your guest out for ice or have guest arriving while your hair is still in rollers. How humiliating and all because you didn't plan properly. The evening of the party your primary function should be to make sure everyone is having a great time. Get in the mix and enjoy the fun.
4. When planning the menu.
Make sure you have something for everyone. Know your guest and consider their lifestyles. Keep in mind diabetics may want something sweet, so have a special dessert made with a sugar alternative. Also vegetarians, people with food allergies and other food related issues should be taken into consideration when planning your menu. You may not be able to address the specific needs of each individual person but try to keep in mind a variety of foods is the best way to go. If your party has a particular theme then your guest will have an idea of what they should expect, like sea food for example. But having a salad of fresh greens with an organic balsamic dressing would be a nice complementary dish that your veggie loving sister-in law could enjoy.
5. Never try new or untested recipes the day of the party.
You should prepare and cook any new recipes at least once. I strongly recommend twice before you even consider adding it to your menu. A good hostess would never contemplate experimenting on her guest.
6. Conversation starters are fun and add energy to the most mundane social gatherings.
You can start out with these party saving card games as guest are arriving or you can reserve them for a mid-evening pick-me-up when your guests' enthusiasm starts to wane.
7. Always have a plan "B" for everything.
For example, you don't want to spend the evening calling around to find late night delivery for dessert. Anticipate the unexpected. Your beautiful seven layered double chocolate chip and strawberry cake just went from the counter to the floor. The thought of your chocolate master piece created from six laborious hours of baking, crashing to the floor, should not send the entire party into a dramatic tail spin toward disaster. The chocolate dessert cups and raspberry sorbet is a perfect substitution to finish the perfect evening.
Planning the "Perfect Party" is not some unattainable delusion. With a great plan and lots of organization you can plan a party that people will be talking about this same time next year. Give them something every great hostess dreams of. Give them an "Affair to Remember".