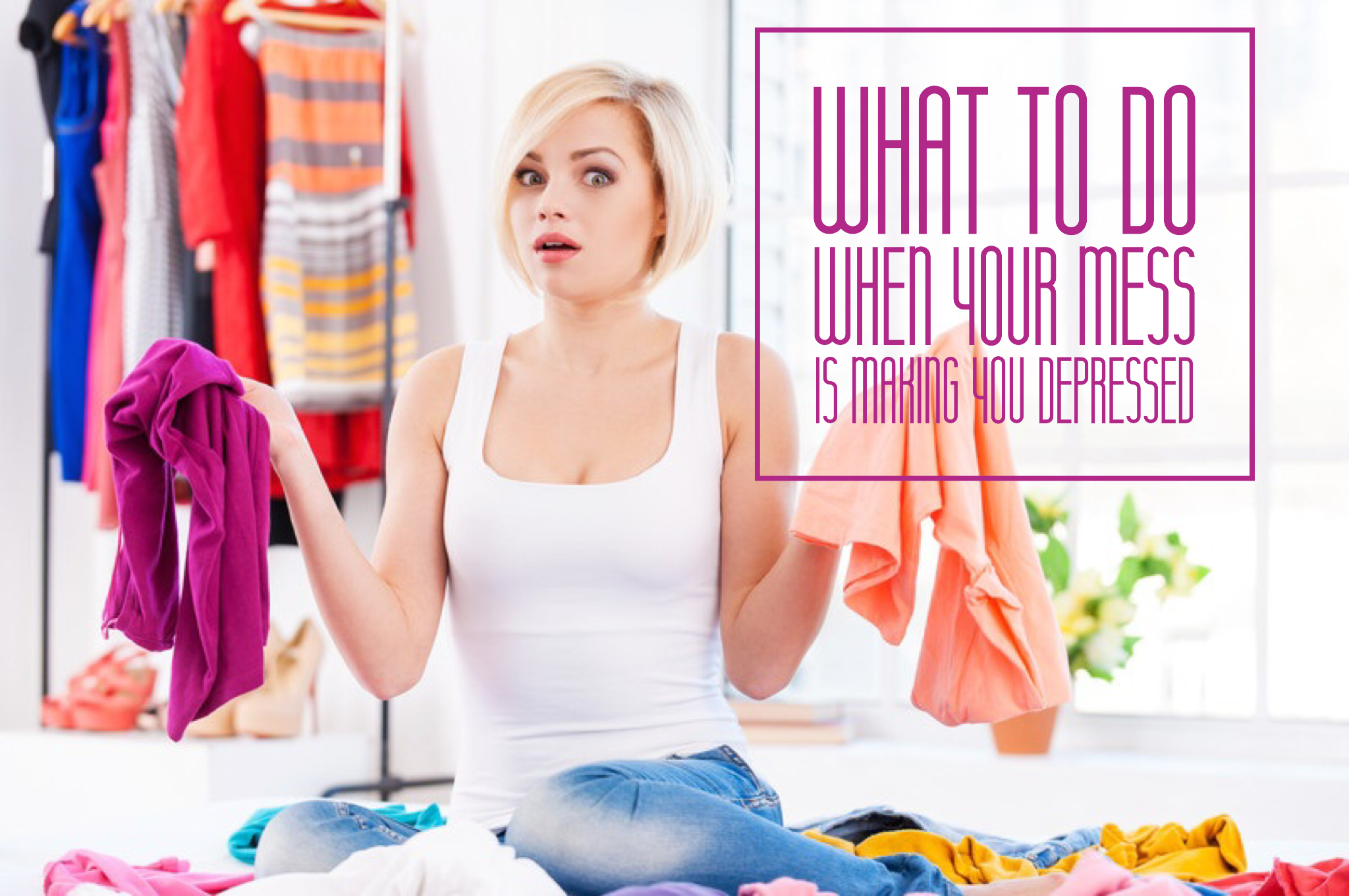 When your room or home is a mess is there is a sense of heaviness, a sense of despair, and depression, a sense of feeling out of control and that your life is falling apart? If you can answer yes to any one of these statements above, then you are reading the right article. Clutter according to PsychologyToday.com, in an article titled, "Why Mess Causes Stress: 8 Reasons, 8 Remedies". The article highlights 8 reasons and 8 remedies why mess causes stress".
I have highlighted a couple of the reasons and remedies that can help to relieve stress. The article states, "That clutter creates feelings of guilt ("I should be more organized") and embarrassment, especially when others unexpectedly drop by our homes or work spaces". God does not want us to walk in condemnation in any area of our lives. If you are feeling guilt or embarrassment about how you are living, then it may be a sign to start organizing your life. Clutter distracts us by drawing our attention away from what our focus should be on, according to Psychologytoday.com. That is why these words are so appropriate in Matthew 6:33 (NIV) which states, "But seek first His kingdom and His righteousness, and all these things will be given to you as well". But how can we do that when our attention is focused on the clutter around us?
Even though scripture doesn't actually say anything about clutter or being disorganized, it does however say in Proverbs 15:32 "Those who disregard discipline despise themselves, the one who needs correction gains understanding". In other words God wants us to be discipline in caring for the things around us. God wants us to be organized so that it can free up time to spend with Him. Nonetheless, it's important to understand that God did not intend for us to live this life alone. The article mentioned above does offer some good remedies for clearing up clutter, by saying, "When you take something out of its designated space to use it, put it back immediately after you're finished with it. Sounds simple, but it actually takes practice and commitment".
Some other remedies for relieving stress according to the article are, "If you don't use it, don't want it, or don't need it, get rid of it. If you use it, but only rarely, store it in a box in the garage (or if it's your office, in a high or low place) to leave easy-access space for things you use more often. Also, put a date on the box. Except with rare exceptions, if you haven't opened the box in a year, whatever is inside is probably not something you need". Furthermore, "Tackle de-cluttering as a family. If clutter has invaded your entire house, don't tackle the job alone. Get the whole family involved by starting with a room everyone uses and making each person responsible for a section". If your family is not available or willing to help, there's always help waiting around the corner.
There are companies such as, LetsGetItTogether.com which specializes in helping busy Christian women, moms and ministry leaders organize their life, simplify their life so that they can glorify God.